Retreats, Workshops, Online Education

---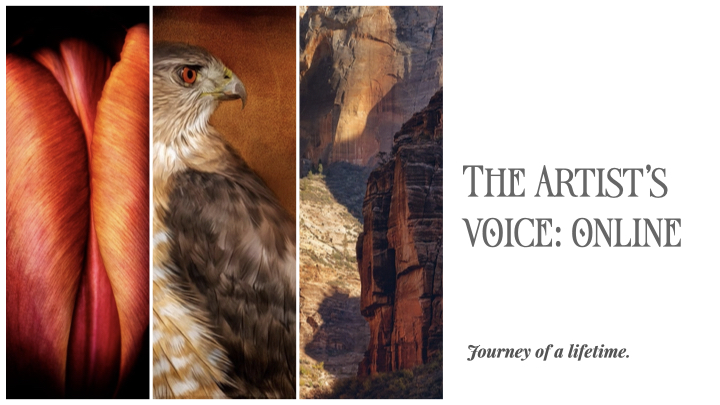 Through the Artist Voice Photography Retreats in Europe and the U.S., I created a foundational system for anchoring your true, unique artistic voice in Photography. New for 2022: instead of teaching it on a mountain top in a faraway land (also glorious)… I bring it to you.
Imagine what it would be like to have an artistic voice that is reliable, consistent, predictable – so that it becomes your greatest ally, no longer your greatest mystery. Experience the deep dive that shifts your perception forever; offered for the first time online.
What's it like?
Y'know, it's so much easier to show than tell; so we made an eBook!
See for yourself, in participants' own words and images.
Click image to view & download the PDF (it's free):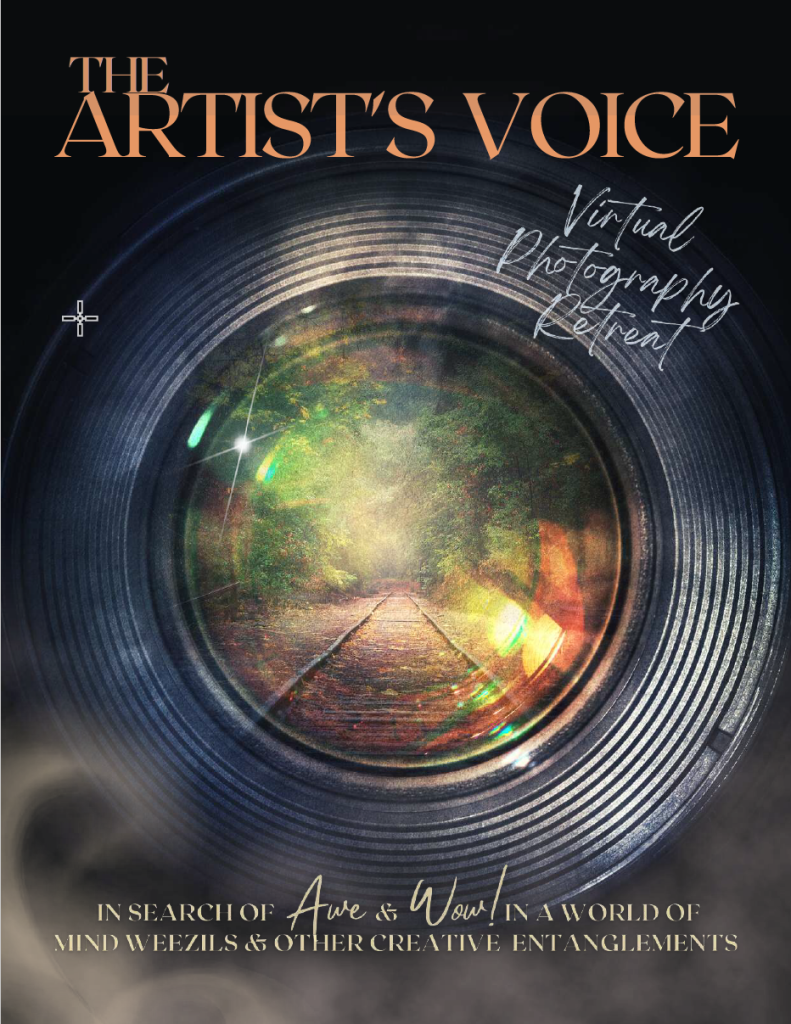 INTERESTED IN JOINING US IN 2023?
To be added to my 2023 Artist's Voice Online Photography Retreat waiting list, ask any questions, or get more info – just reach out!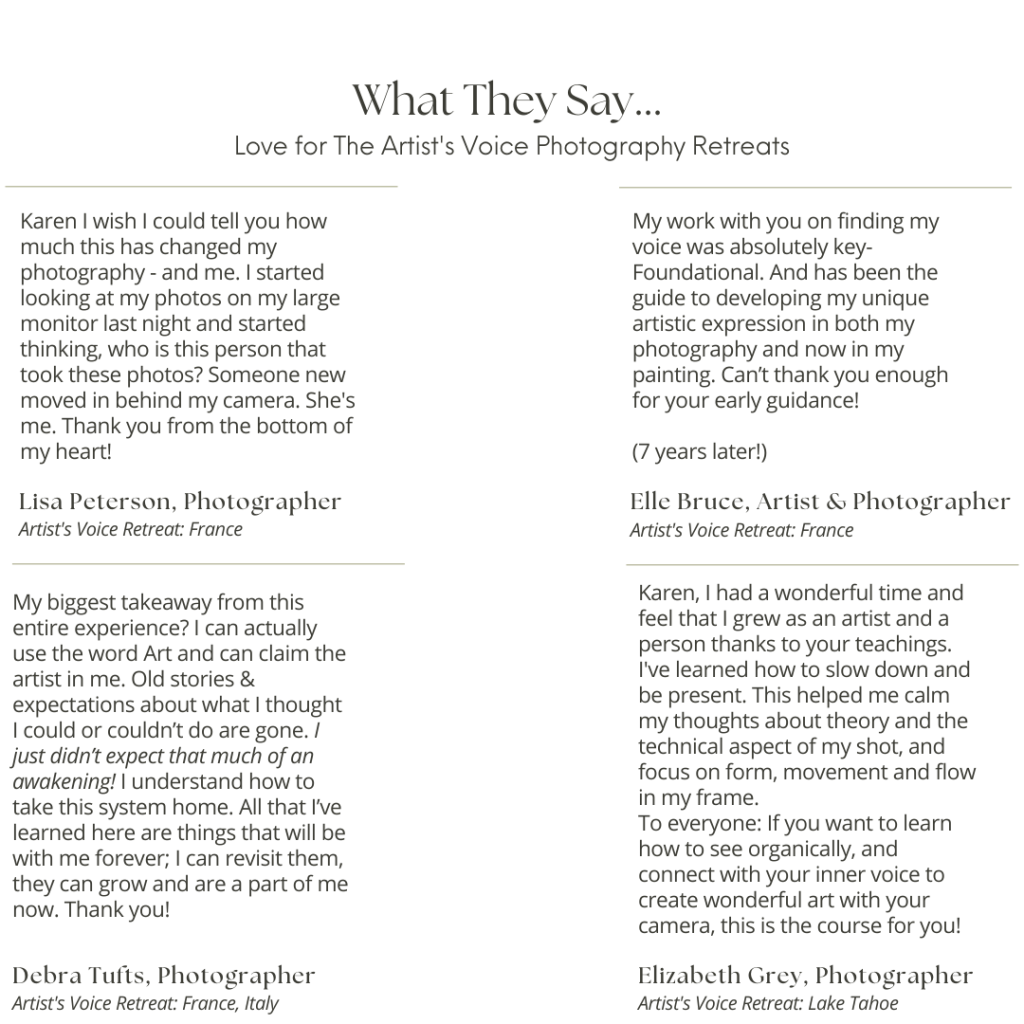 LOOKING FOR SOMETHING MORE CUSTOMIZED?
Contact Karen for Private 1-on-1 training, or to create a custom course for your group!
Check UPCOMING EVENTS to see upcoming virtual/online education events!
---
ARTIST'S VOICE PHOTOGRAPHY RETREATS: BACKGROUND
It all began in Provence one spring at Julia Child's summer home.
Makenna Held bought the property, aka La Pitchoune and said to me; "You should do a photography retreat here." I looked at her quizzically and thought "What the heck is a photography retreat?" I heard myself say "AWESOME idea! I'm in! Can you help me?" And so she did. As it turned out, we created an entirely new genre of photography education.
It unfurled like an amazing technicolor dreamcoat…
See also> Learn more about private workshops
Past retreats & workshops
Video Testimonials
Love for The Artist's Voice #1
Love for The Artist's Voice #2
Love For The Artist's Voice #3