Welcome to "The Artist's Voice Adventures"
I love creating "next level" experiences that are both fun and expansive. But be warned: they aren't your father's photo workshops!
---
WANT TO KNOW MORE?
---
UPCOMING WORKSHOPS
---
Join me in Rockport, Maine for a 6-day workshop called: Your Artistic Voice & The Landscape of Awe. Going beyond gear, software and editing; this event lands at the intersection of "inner game meets outer world"; that sweet spot where we harness the creative force to create from our one, true soul's voice.
It's about the story you want to tell and the way you want to feel: awestruck, creative, wrapped up in nature as it whispers possibilities to you; inviting to reach further than you ever have before. This is photography and creativity on a whole new level.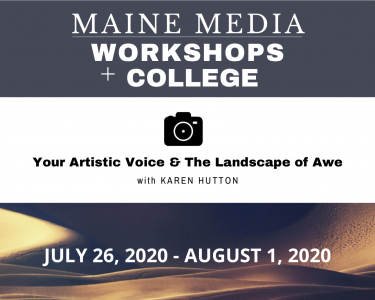 ---
The theme of this year's Symposium is "Unleash Your Inner Artist". And this conference is set to deliver! I hope you'll join me for the entire event.
I'm helping kick it all off with a 3-Day Pre-Symposium Workshop called: The Artist's Voice: The Art of Landscape and Storytelling (and Beyond!), from August 16-20, 2020.
Then the main event runs from August 20-23. It's an incredible line-up of presenters and teachers, where you can sign up for field outings, breakout sessions and presentations from the best of the best.
UNTIL FEBRUARY 22, 2020…
DISCOUNT WILL APPEAR AT CHECKOUT.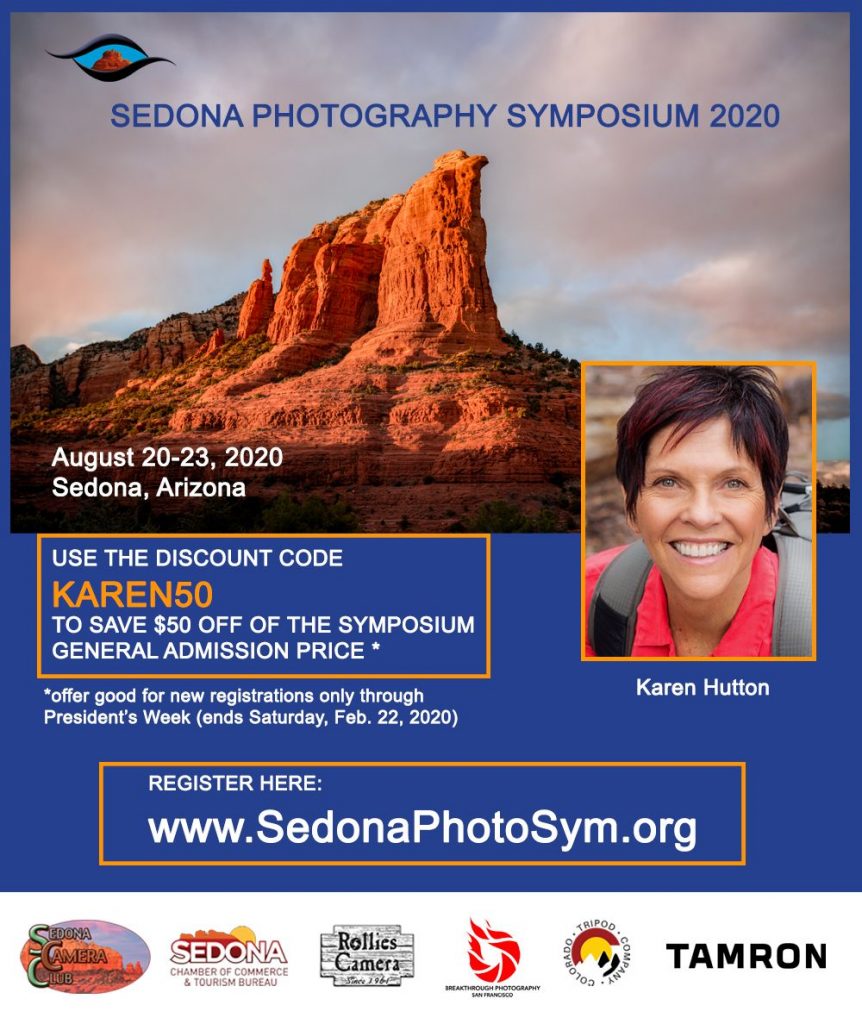 ---
WANT SOMETHING MORE SPECIALIZED?
Contact Karen to create a custom photo retreat for your group!