Postcards From Germany: Sigmaringen Castle

The Castle Tour continues! Today's "Postcard from Germany" comes to you from Sigmaringen Castle (Schloss Sigmaringen), fittingly nestled in the town of Sigmaringen.
Update: my blog posting is lagging a bit behind my travels. Ack! This is due in large part to cramming in a bit too many single nights in a place and lots of driving in between. That doesn't really allow for keeping up properly, I now know. I'd actually intended to post every day… I'm much clearer on what it takes to pull that off successfully! Well, live and learn.
NOTE TO SELF: in future, build in more consecutive days in one place… and DEFINITELY more time for writing, posting, thinking, photo processing! I've never been on a long trip like this and thought I'd planned well… but am finding myself pushed more than is completely comfortable. Especially given my back issues on this trip! I'm still working through all that… and will share what's been interesting – and the life lesson – about it in a future post.
In the meantime, back to castles… 
My hubs Joe did a fantastic job of mapping our trip through Germany to hit incredible castles. That's why I call this leg of my journey "The Castle Tour". I hadn't even heard of Sigmaringen before he found it – but I'm SO glad we got to visit!
Capture Notes
Late in the afternoon, we took the short walk from our hotel, over the Danube River to see the castle at sunset. I got a notion to make a quick video about how I was approaching the capture of this mighty and grand scene…
Shadowplay
On our short, late afternoon walk from our hotel to the castle, I was struck by this scene… and how it was almost like a Rorschach drawing. I kept noticing different ways to see it… and layers of story emerging. It had something to say in both color and black and white, so I thought I'd share both with you.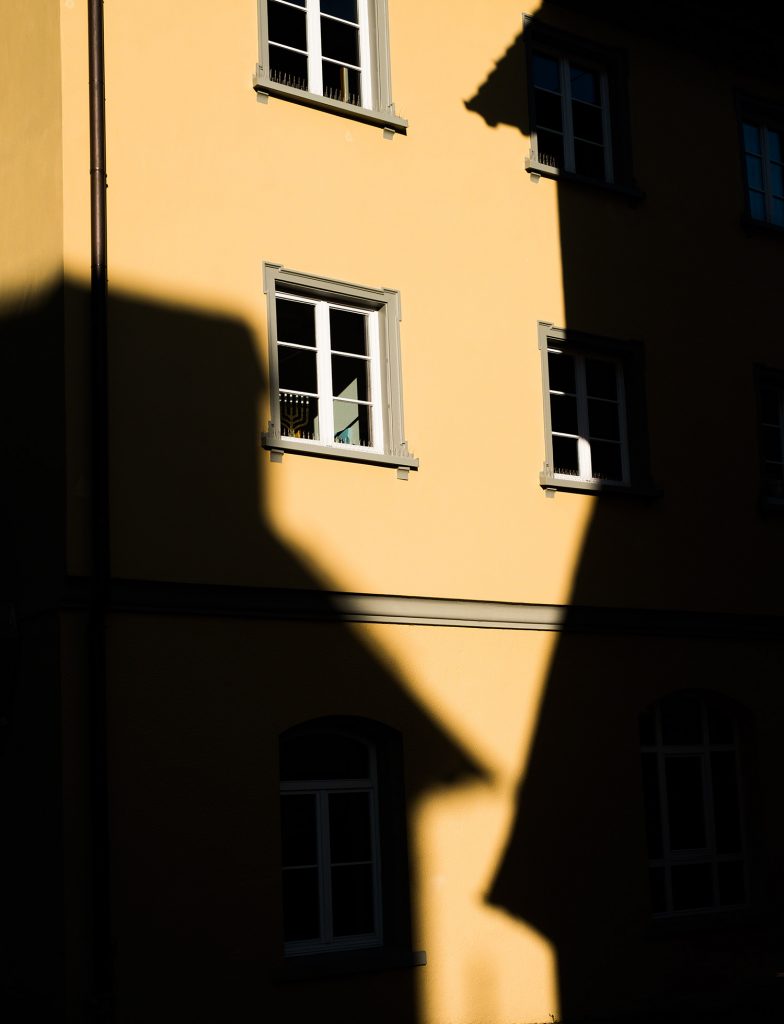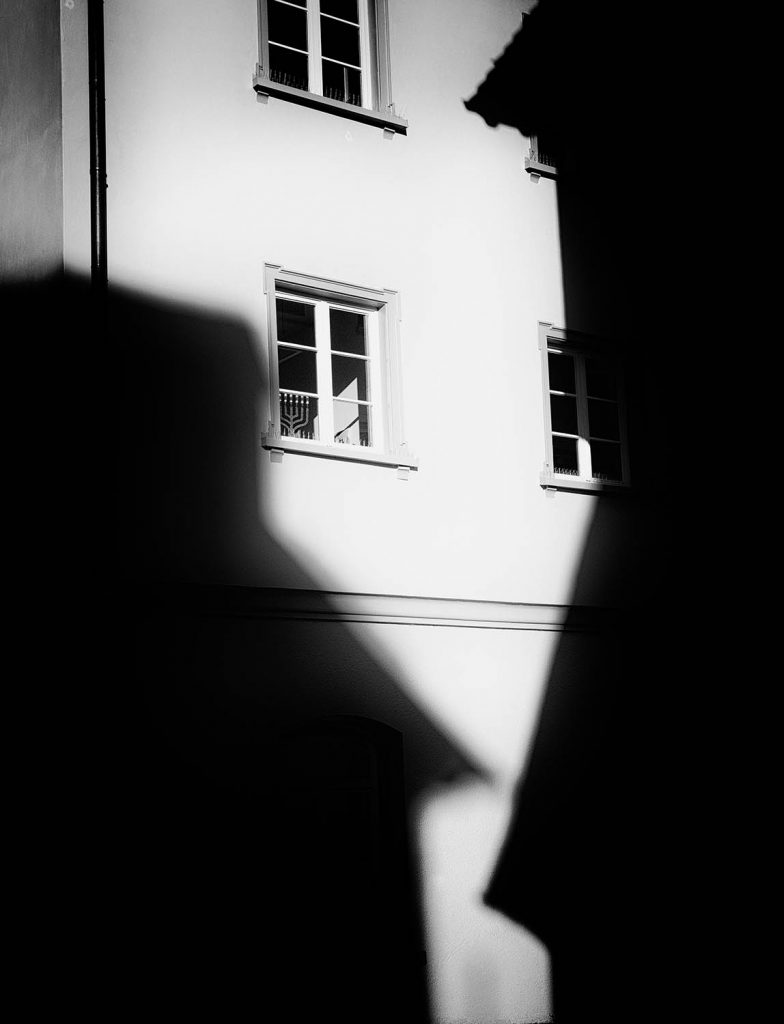 Then there was a castle!
Wow. That's what I kept saying over and over about Sigmaringen Castle. In its own unique way, it made me see artistically, visual interpreting everything I laid my eyes upon. So I went ahead and processed these just as they occurred to me in the moment. I used some of my own textures as well as a few plugins, lots of Photoshop layers and blending. It's just how I do.
For this angle, you have to make a short climb to a lovely lookout point. It's not super hard or anything… although my sore back made it a bit slow. It also let me see more, appreciate more! Maybe that's a hint… 😉
Das Specs:
Fujifilm X-Pro 2, XF 16-55mm lens
ISO 200, f/18, 1/40 sec
Really Right Stuff TQC-14 tripod, BH-40 ballhead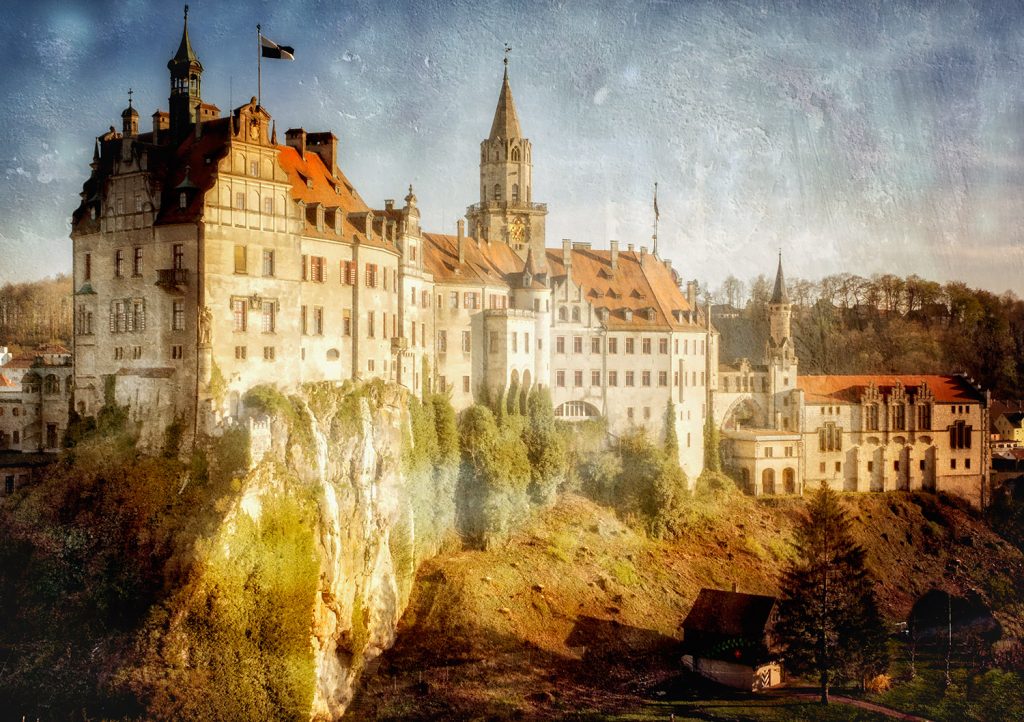 The Wall
I used my Fujinon XF 50-140 f/2.8 with 1.4x teleconverter for this abstract of the castle wall. I love zooming in and chunking down grand views… it makes them more personal. I mean, someone built this. Had hands on every square inch of it. Then others built upon it, loved it and have maintained it all these years. That blows my mind, impresses me… and makes it all seem other-dimensional (as in, "through time") to me.. so that's how I processed this one:
Specs:
Fujifilm X-T1, XF 50-140mm lens w/1.4x teleconverter.
ISO 400, f/7.1, 1/180 sec.
Really Right Stuff TQC-14 tripod, BH-40 ballhead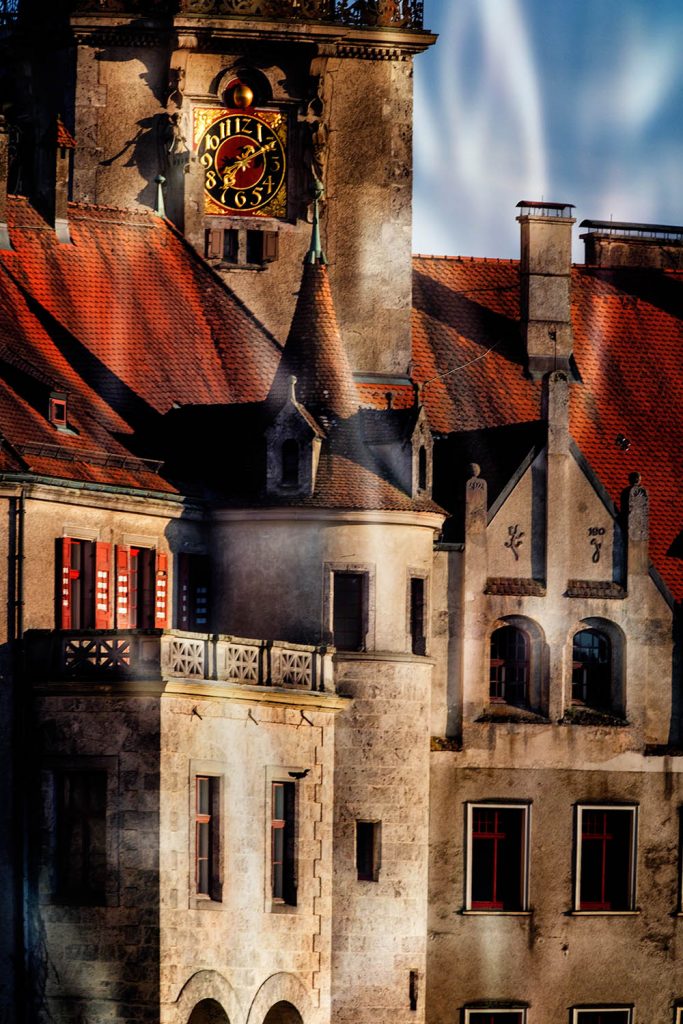 For sunset Joe and I wandered down the edge of the Danube to bask in the glow of the warm light against the castle. I knew from my Photographers Ephemeris that the light would best best at this spot and moment… so it took the stress out of deciding where to be and when.
This lovely swan obliged our shots by staying put for awhile… how conVENient! It meant Castle + Swan + the blue Danube all in one shot! Seriously? I was in heaven! Processed the photo in the vibe… the heavenly, wonderland feeling we both had during our short time in Sigmaringen.
Specs:
Fujifilm X-Pro 2, XF 16-55mm lens
ISO 200, f/22, 1/20 sec.
Really Right Stuff TQC-14 tripod, BH-40 ballhead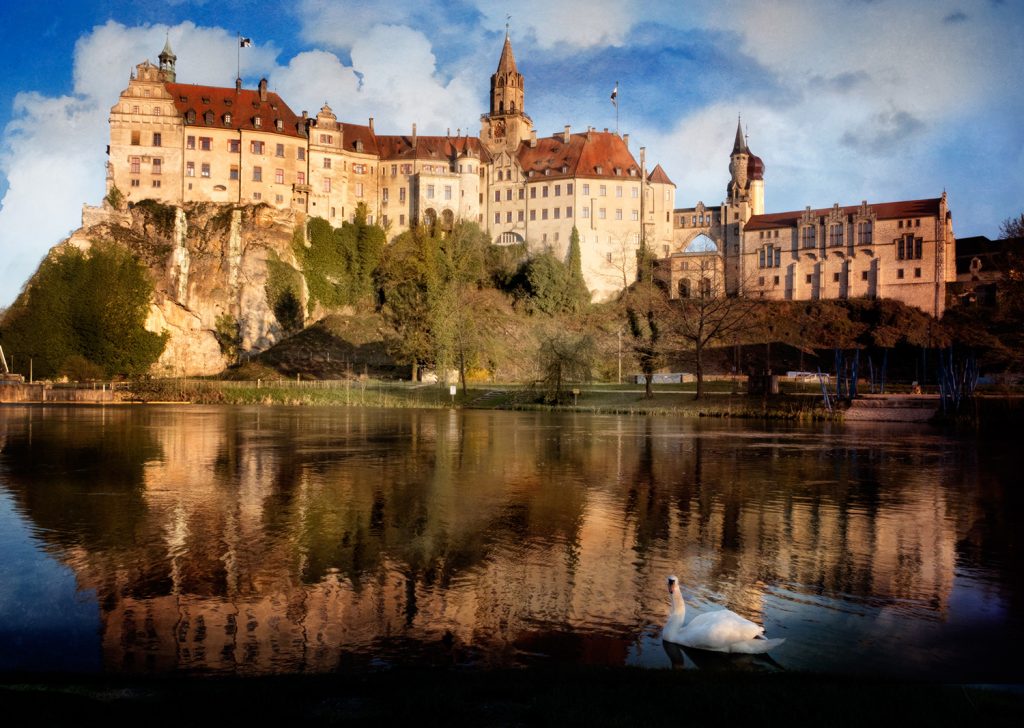 Finally… I love watching Joe get into his "zone" when he does photography. He always liked taking pictures… but has really taken a fancy to it (and has an incredible eye!), putting his own spin on everything we photograph together.
I just love this man…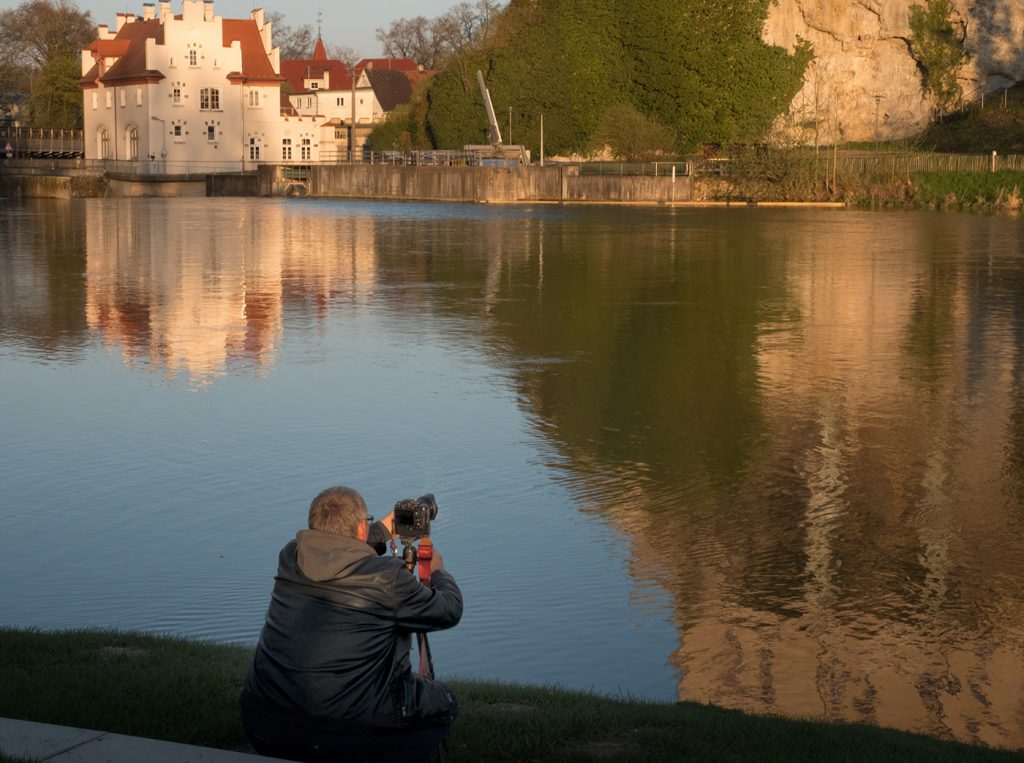 He's crazy good with iPhone panoramas too. Did this one of me by the castle, after the swan had left and sunset was beginning to wrap up… proof of life!

Click here to follow all the Postcards from Germany posts…