About My Message + Speaking
I once had a childhood vision about light and the transformational power of it. Crazy, right? It went like this: a huge column of brilliant light poured down into and through me while I was performing on this beautiful stage; through my head, out through my gut, hands and mouth. Then it poured out onto the audience, transforming everyone it touched. Transformed as in healed, uplifted, loved, shifted. I was 8 or 9 years old at the time.
At the time, I was used to having visions, but this one was different. I knew my life had somehow just been defined; I just had to figure out what it all meant and find the voice to share it. Now…
I speak about inspiration, finding one's artistic voice, the creative process in photography and telling amazing visual stories. I use my own photographic works to bring these points to life in living color.
I don't think it's a mistake that my artistic medium is Light and Time.
My childhood vision may have started this journey; but the message became more fully formed through a lifetime in the disciplines of performing arts, equestrian sports and photography; and through teaching all of the above. Along the way, I discovered that there were certain techniques that applied equally to learning and excelling within each these disciplines. The cool part? The way they also enhanced quality of my students' lives outside of these disciplines in measurable quantities.
Current Speaking Topics:

Visual Storytelling: Anywhere, Anytime
The Landscape of Awe
Vision: Completed
Finding Your Soul's Genius and Artistic Voice
Inspiration
Discover Your Artistic Voice in Photography
See Your World
How I Use Fujifilm
Life As Art

SPEAKING, TEACHING…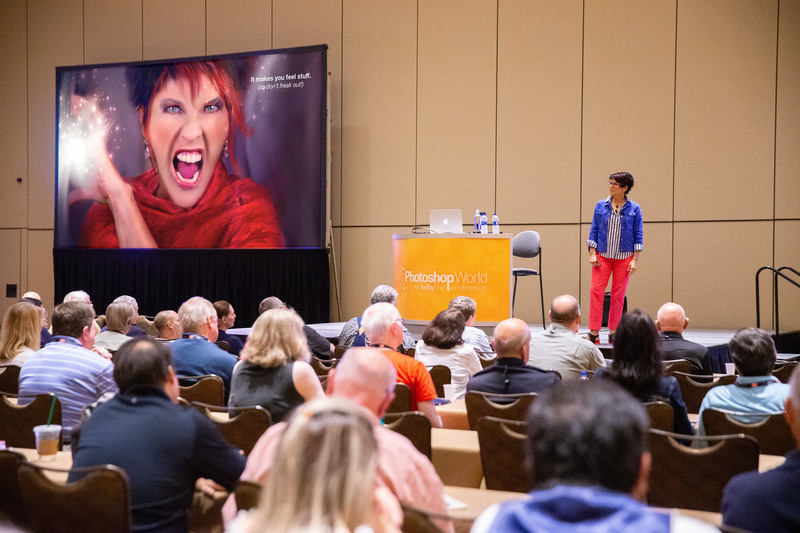 VIEW FULL LIST OF SPEAKING ENGAGEMENTS