In Part 1 of this mystical journey, I told you about being part of the The Arcanum's launch. Of course, typical of me – there is also the inner journey!
What The Heck IS a Master, Anyway?
In the beginning,  I wondered what being a Master really meant. Community is huge in The Arcanum – and the idea of a Master's role not to "teach" in the same sense as my 35 years of experience would dictate. Our job here in the beginning is to step back, let the community develop, carefully watch the conversations – and let folks discover their rhythm and their answers. At first, I wondered how a group of peers could grow together and not simply be "the blind leading the blind?" It was a question I grappled with for awhile.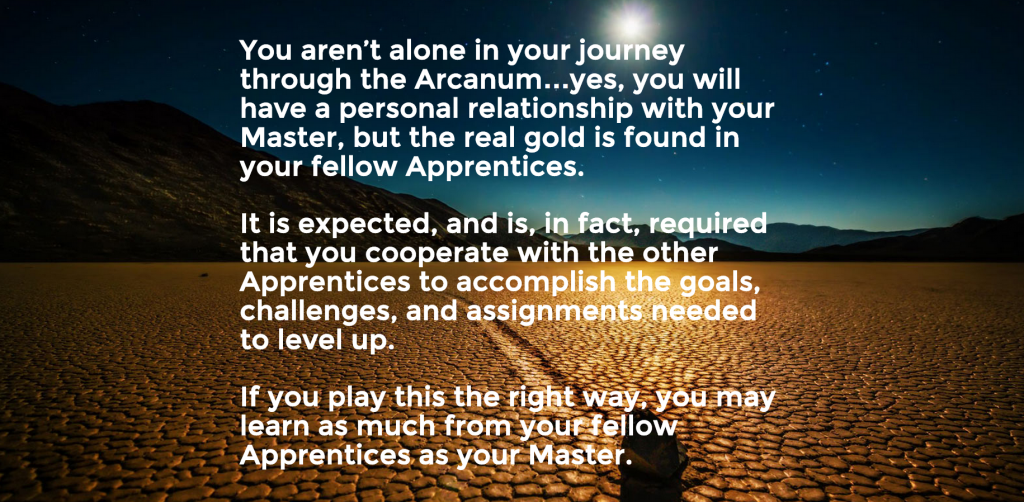 Continue reading "The Arcanum Has Begun! (in Beta) Part 2" →