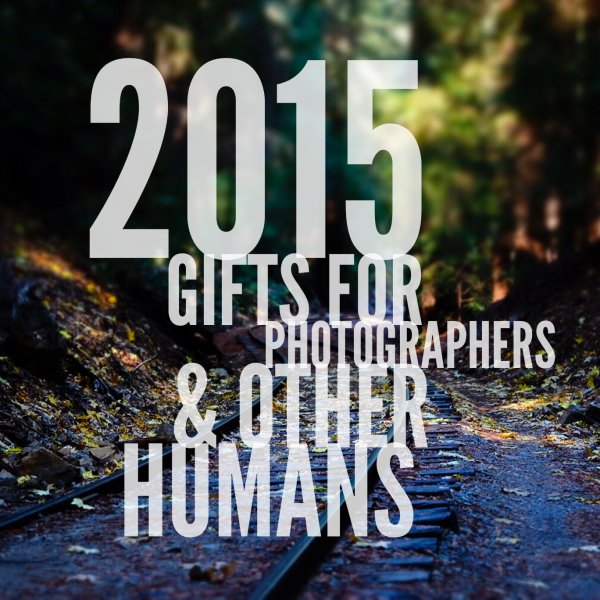 Buying Christmas gifts for the photographer in your life can be tricky. Even when that photographer is YOU!
Oh c'mon. Don't pretend you don't snag a few choice items for yourself along the way, thinking no one will notice.
I see you.
Honey, I AM you!
That's why I decided to put this list together with both you AND them in mind. They've been great… and you've been AWESOME this year! You both deserve a li'l sumthin-sumthin. 😉
One of my parameters in making this list: no "photography poodles". Meaning: no lens mugs, flower lens caps or macrame camera straps. No photography jewelry or kitchy t-shirts. Plenty of places to find those, this doesn't have to be one of them.
Mostly, my idea here is to help get your brain going, get you going in some direction in your gift quest. Small stuff, big stuff… it's all here. The rule: it all had to be useful. Proven. Some super practical, some just for fun. But all stuff I'd be delighted to get and put to work.
You can also have a gander at my Top 10 Travel Tips for a few things not listed here.
So here we go. I broke it all down into 5 groups: Beginning, Intermediate, Advanced, Professional and one I'm calling Lady Photographers and Other Humans Continue reading "My 2015 "Gifts For Photographers & Other Humans" Lineup!" →